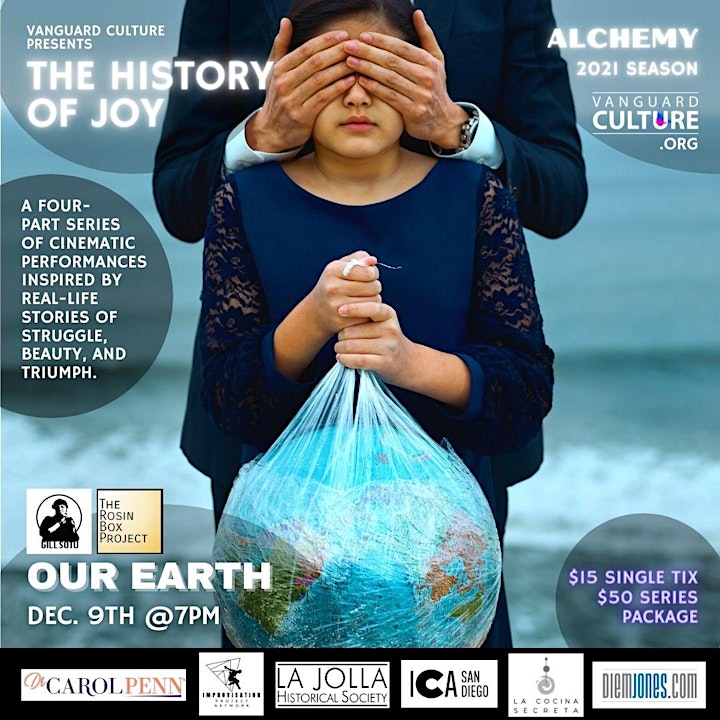 Take an unforgettable theatrical journey through moments of everyday magic and extraordinary possibility. In partnership with award-winning poet laureate nominee Gill Sotu, "The History of Joy" is a 4-part series of cinematic performances inspired by real-life stories of struggle, beauty, and triumph. Each segment will be accompanied by creative interpretations of the theme by some of San Diego's most innovative organizations in dance, theatre, opera, puppetry, visual arts, & more. Inspired by the 8 pillars of joy outlined in The Book of Joy – written by the Dalai Lama and Archbishop Desmond Tutu with Doug Abrams. Produced in partnership with The Rosin Box Project.
–
DECEMBER 9TH @ 7PM – OUR EARTH
$15 Per Event or Pay What You Can
$50 Series Package (all 4 shows)
Creative Industry Professionals may use Promo Code CREATIVE20 for 20% OFF.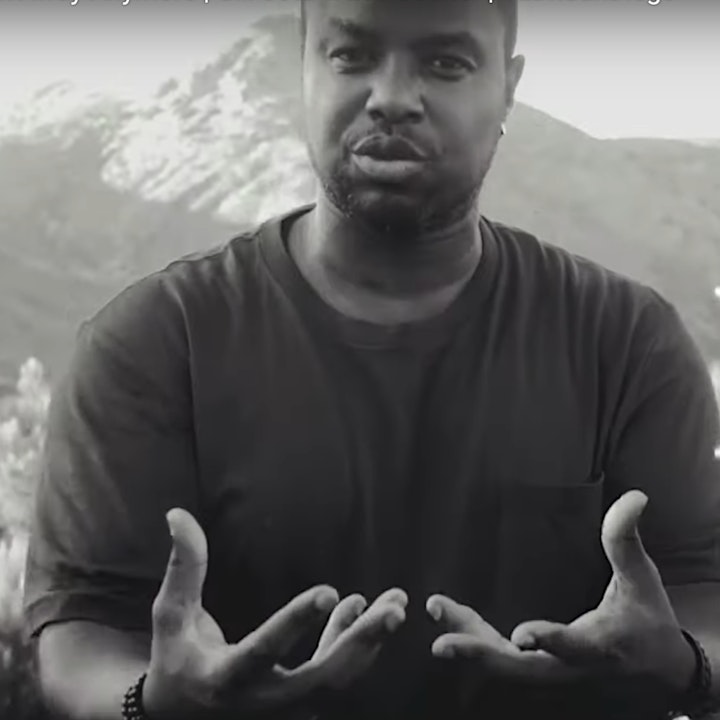 ABOUT THE PLAYWRIGHT: Gill Sotu is a navy veteran, a multi-faceted poet, playwright, musician, DJ, and performing artist. He is a two time Grand Slam Poetry Champion, two time Raw Performing artist of the year, and a three time TEDx San Diego presenter. Currently, he is a teaching artist and a commissioned playwright with The Old Globe Theatre, a program director and teaching artist with Intrepid Theatre, Creative Director for TEDx San Diego, as well as the Artist In Residence at Makers Church. He has been commissioned to produce original pieces for leading arts and community organizations such as: The San Diego Symphony, The Unity Way of San Diego County, Feeding America, SD Fringe Fest, and the San Diego Opera to name a few.
– JOIN US FOR THE ENTIRE SERIES –
MARCH 25th: Social Justice: Featuring creative content and conversations by Pacific Arts Movement, artist Neil Shigley, North Coast Repertory Theatre, San Diego Repertory Theatre, and the San Diego African American Museum of Fine Arts. NOW STREAMING HERE.
JUNE 24th: Generations & Sacred Rituals: Featuring creative content and conversations by the San Diego Shakespeare Society, Konstellation Press, Malashock Dance, Project BLANK, and PGK Dance Project. NOW STREAMING HERE.
OCTOBER 7th: WomenX: Featuring creative content and conversations by ART SAN DIEGO Contemporary Art Fair, San Diego Italian Film Festival, DiscoRiot, and the San Diego Mesa College Art Gallery. NOW STREAMING.
DECEMBER 9th: Our Earth: Featuring creative content and conversations by Improvisation Project Network, Institute for Contemporary Art San Diego, La Jolla Historical Society, Diem Jones & Dr. Carol Penn, and La Cocina Secreta. Purchase tickets at registration or click HERE