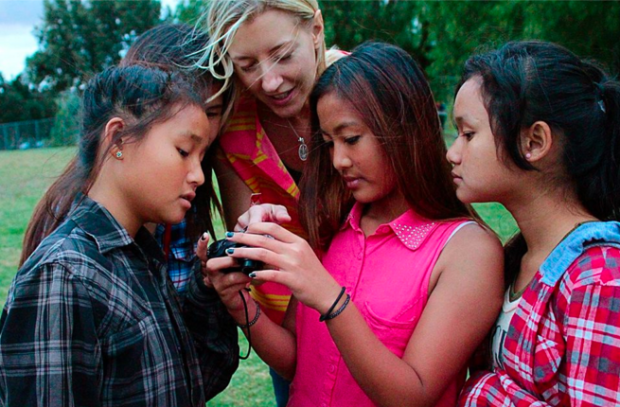 "Photography is a way for me to make something permanent and beautiful, a way to create a different world. – Beto, AjA Participant
The Aja Project
The AjA Project, founded in 2000, is an acronym for the phrase, "Autosuficiencia Juntada con Apoyo" (supporting self-sufficiency).
Mission


To provide photography-based programming to transform the lives of youth and communities.
Vision


Aja believes youth and communities have the ability to change from within. The AjA project exists to ignite change, break cycles of marginalization and to build healthy communities. This is done through a creative platform called participatory photography that asks participants to reflect on and analyze their personal and social landscapes.
Through their in-school and after-school programs, AjA provides a safe space in which young people can examine their realities, strengths, and aspirations. They are inspired to identify and create positive changes individually and in their communities. In this way, AjA programming is a catalyst for self-reflection, identity creation, community development, and, ultimately, social justice.
For their commitment to igniting change, breaking cycles of marginalization and building healthy communities through their photography-based programming we are proud to have The Aja Project as our newest Cause of the Quarter!
Please take a moment to SUPPORT this worthy organization today!